There is nothing more valuable to your children than your time.  Reading books with them can help strengthen your relationship as well as stimulate their social, intellectual and moral development.  All of these children's books listed below have the Cornerstones for Parents' seal of approval. Click on the picture to learn more.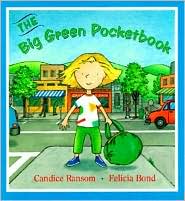 This is a delightfully descriptive look at a mother and daughter's day out running errands.  The little girl collects mementos along  the way in her big green pocket book – one that looks just like her mom's.  Value-based themes in this book: patience, obedience to parents, managing big feelings, and appreciation for a random act of kindness.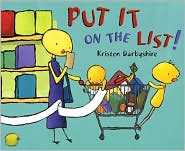 Join the chicken family in the all-to-familiar saga forgetting important items at the store.  Laugh along as they discover that they have a boo-boo but no band-aid, a wet bottom, but no diapers and lima beans but no napkins.  Value-based themes in this book: working together as a family, pitching in, and prefering family time over perfection.
Poor Spoon!  He thinks every other utensil has got it better than him.  Chopsticks are elegant.  Forks get to go in hot pans and, knifes – well, EVERYONE respects knifes.  Little does he know, they all want to be like him.   Value-based themes in this book: being content with who you are, understanding that you were made the way you were for a reason.
This is a tender story of friendship between a boy and his penguin.  The simple, yet engaging illustrations will keep your child's attention.  Join the penguin on his journey for "something more" and his discovery that what he thought he needed wasn't as important as what he already had:  a friend.  Value-based themes in this book:  friendship, contentment, determination.
The value you will find hidden in this book is time.  You and your little ones will get lost in this book searching for slices of pizza and baseballs among detailed and whimsical illustrations.  The rhyming pattern makes it a fun and silly read. Value based themes in this book: Lots and lots of enjoyable time sandwiched between your children!
Disclosure: All images above are affiliate links.  Cornerstones for Parents only recommends books that are whole-heartily supported. Happy reading!